These motors have an integrated drive on top. As with most motors with integrated drives, we do not support testing through the drive portion. However, you can remove the drive and get down to the motor UVW power and encoder directly, then alignment and testing should be like any other Elau SH servo motor. These use Hiperface SKS and SKM encoders.
TI-5094
and TI-5104 module will be used to connect directly to the encoder for testing.
The alignment is unique for every motor and stored inside the encoder. Our Elau memory test will successfully decode the data, even though the software will likely provide errors because of the non-standard motor model.
The Elau memory test will tell you what the alignment angles should be. When re-installing the encoder, you will mount the encoder physically then set the alignment in Data Display like this:
https://youtu.be/OzD49apn_mc?t=50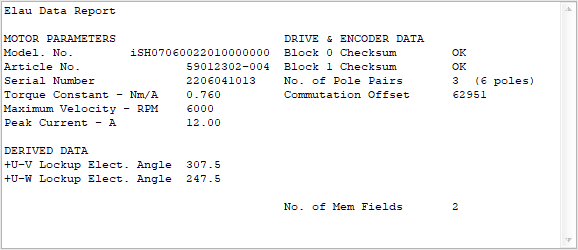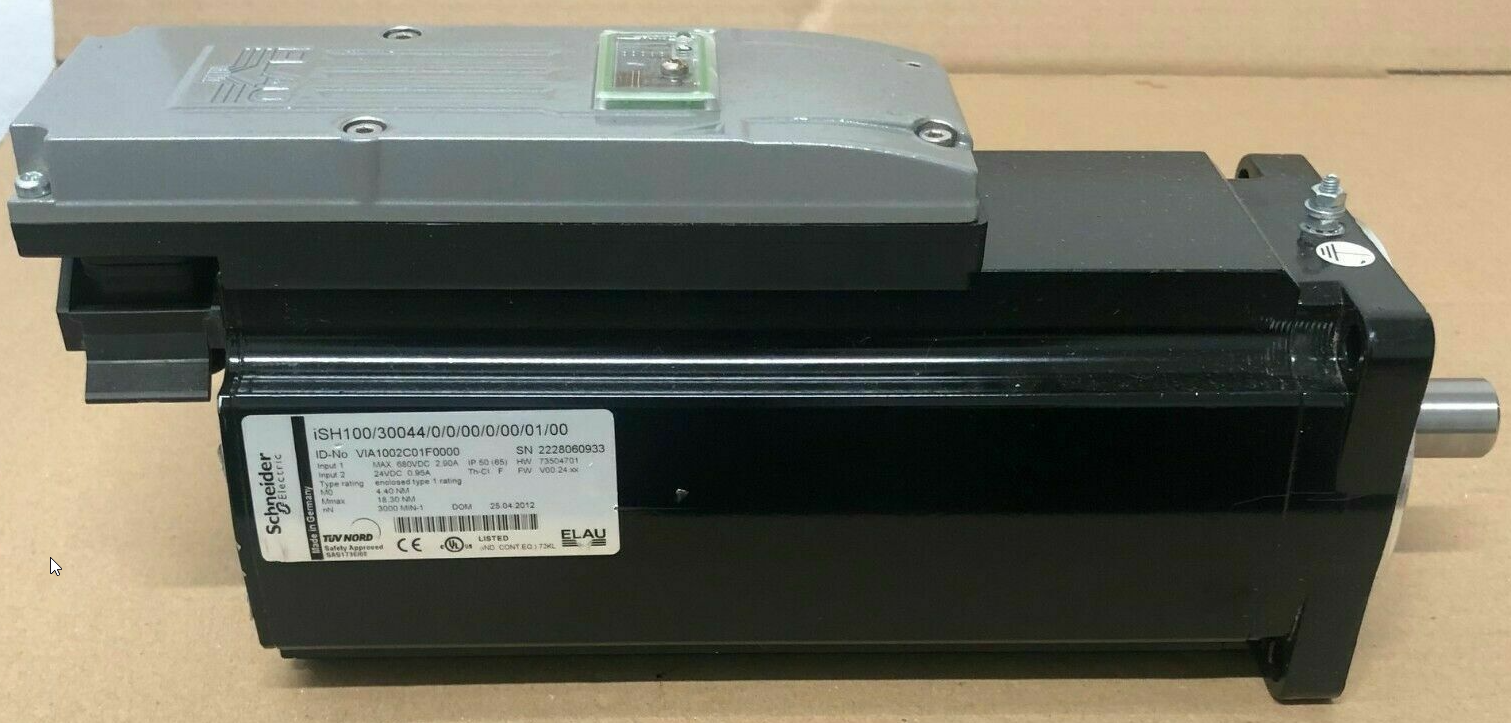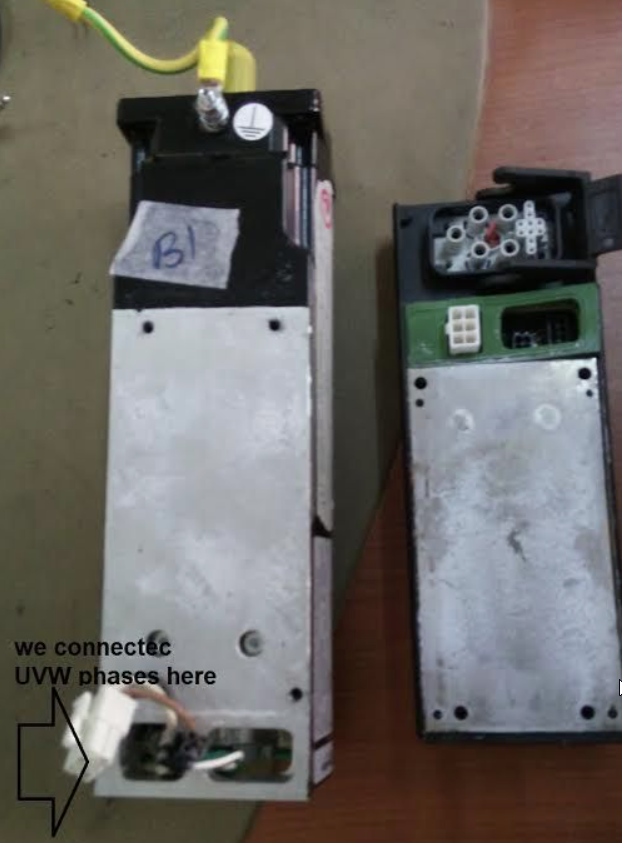 U phase = Black
V phase = Brown
W phase = White