The new Fanuc serial encoders with 2-wire data lines also use the new "High Speed" Fanuc selections in the 5000JX as shown below. We also have added a Fanuc High Speed selection to the 3000JX.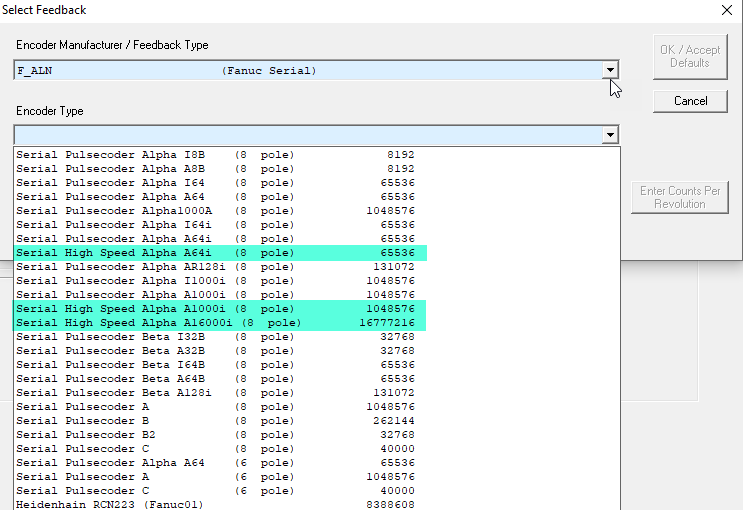 Here is the TI-5750 cable (2-wire data) to support the new
High
Speed
encoders.
Here is the standard TI-5047 cable (4-wire data)
If you find that our standard TI-5047 cable does not allow you to test a specific Fanuc encoder model, please try the new TI-5750 cable with the new options before determining that you have a faulty encoder.
You can determine the correct test cable by inspecting the wiring to your motor's feedback connector. If pins 1 and 2 are not connected, then it will use the High Speed selection and the TI-5750 test cable. If pins 1 and 2 are connected then the TI-5047 cable will be used.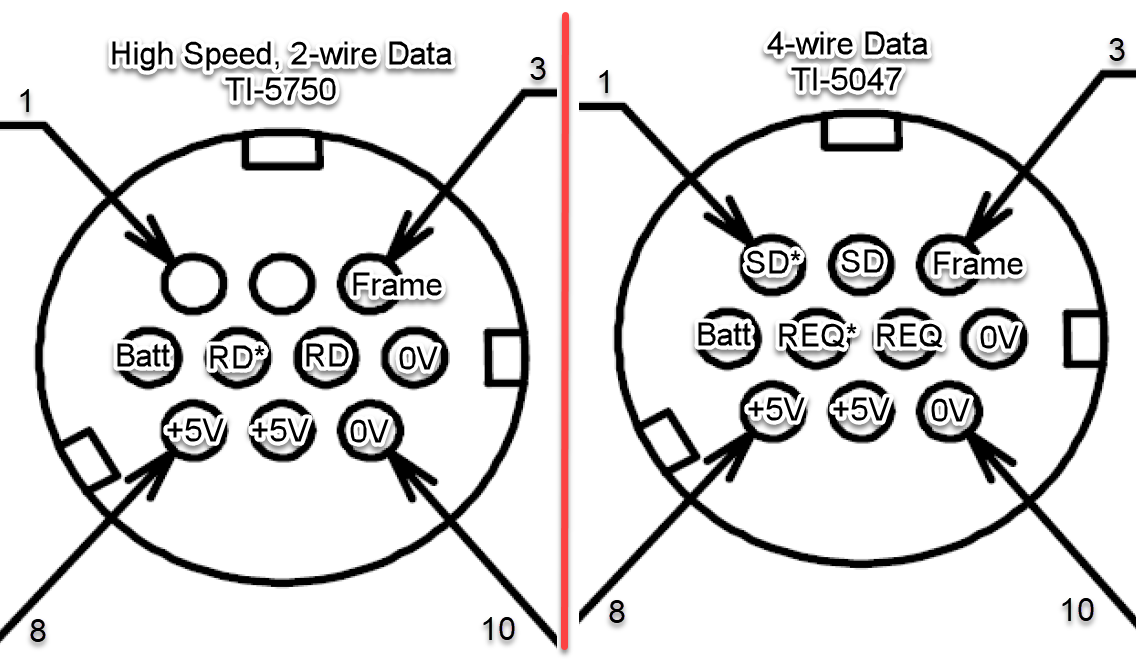 See the
Training Manual
starting on page 59 section 2.6.2 for additional cable and software details.