The Rexroth KSM series of motors come with drive components built onto the top of the motor, as shown below. We currently do not offer support testing through the drive directly, however, the drive portion can be easily removed and the motor can be tested with standard techniques. The only way to test the drive portion is to have a corresponding Rexroth Mi controller. If bypassing the drive, keep in mind there could be issues with those components.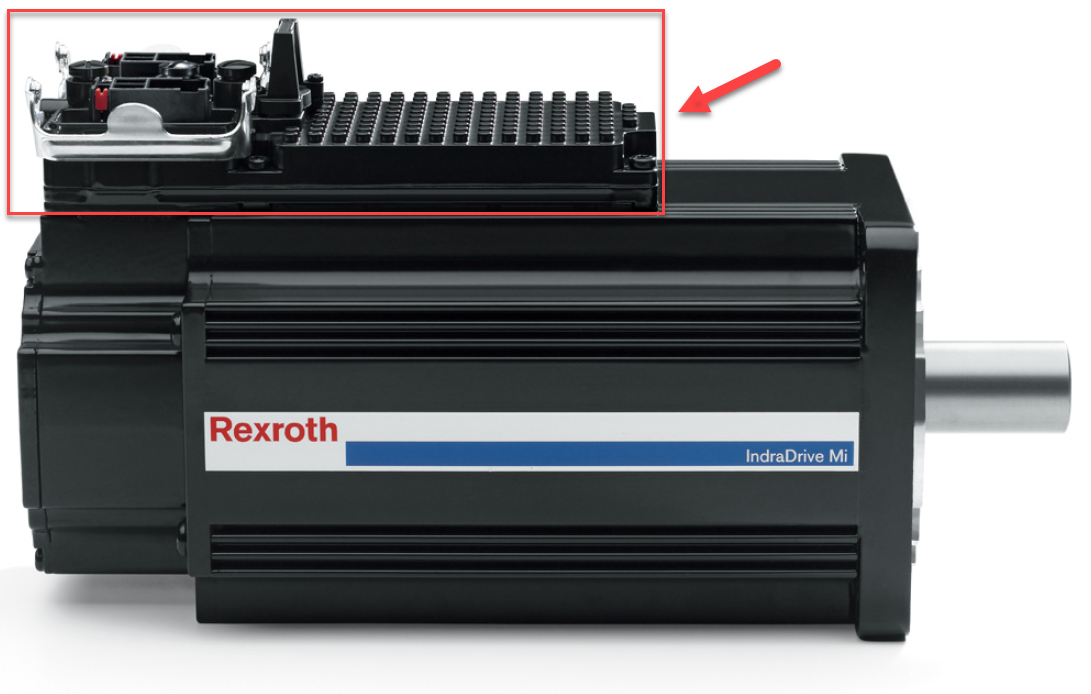 Once the drive is removed you will see sockets for connecting to the motor power leads, brake, and thermals. They use the standard wire colors for power that Indramat/Rexroth has always used: UVW = Yellow, Green, Blue. Make sure to connect a ground to the motor frame. The encoders are the SICK Stegmann SKS/SKM and SEK/SEL types and can be connected to directly with the TI-5094 test cable and TI-5104 adapter module.

Our Rexroth memory test supports this KSM (KSD) series. The custom angles generated by our report will be correct. However, there is a KSD part number that is stored in the memory instead of the KSM model on the motor nameplate. The KSD model appears to be for the motor portion only and is not referenced in any of the Rexroth literature. Below are several sets of KSM motor models and their corresponding KSD part numbers from the memory. You will notice the fields in the KSM number that are carried over to the KSD number (in bold). This crossover information can be helpful to verify correct data is programmed, and to find replacement memory files to program.
KSM01.2B-061C-35N-M1-HP2-SE-NN-D7-NN-FW
KSD061C-0350-NN-M1-1P2-NNNN
------------------------------------------------------------
KSM01.2B-061C-61N-M1-HP0-SE-NN-D7-NN-FW
KSD061C-0610-NN-M1-1P0-NNNN
------------------------------------------------------------
KSM02.1B-041C-42N-M3-HG0-ET-L3-D7-NN-FW
KSD041C-0420-NN-M3-1G0-NNNN
------------------------------------------------------------
KSM01.2B-076C-35N-S1-HP0-SE-NN-D7-NN-FW
KSD076C-0350-NN-S1-1P0-NNNN